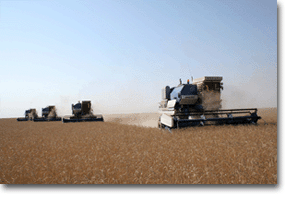 Kind of activity: manufacture of agricultural products (selection and breeding of cattle of meat direction (the Kazakh white-headed breed), the production of wheat of soft and firm grades). Limited liability Company "Krymskoye" was formed in 2000.
Nowadays total area of land is about 40000 ha, 38000 of them are agricultural grounds, including 23000 ha of arable lands.
Crop capacity of cereals is 14,5 c/ha in average.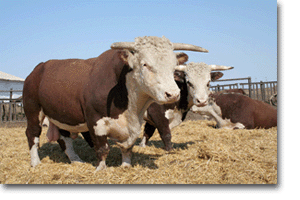 "Krymskoye" LLC has the status of "the Breeding facilities" since 1985 and the status of "the Breeding factory" since 13.12.2005. Here the selection and breeding of cows of "Kazakh white-headed" breed take place, this breed was grown taking into account the specificity of climatic and geographical conditions of Kazakhstan region.
Average-annual livestock is over 5800 heads. The production of meat on average is 700 tons in a year. Average-daily weight increment is 572 gram.