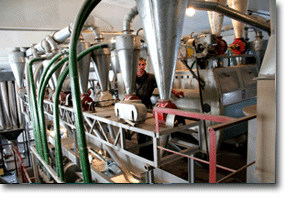 Having processed diamond, the jeweller obtains a brilliant, which is many times surpassing the natural stone in cost. At all times it was much more profitable to process and sell a product of processing than to sell just raw material
Kind of activity: The processing of soft grades of wheat Products of manufacture - wheat flour for baking of the 1-st, 2-nd and extra grades, wheat bran.
Productivity of the enterprise is 50 tons of flour in a day.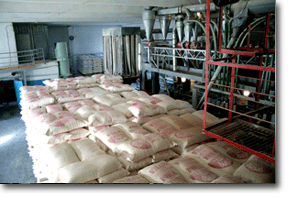 At the enterprise there is its own industrial laboratory, equipped by the modern equipment on quality control of grain and flour.
Such conditions as the modern high-technology equipment, own source of raw materials, constant and deep quality control of charge stock and integrated products allow mill complex to make competitive products of high quality.